My Frugal Christmas
Featured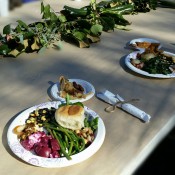 Setting The Thanksgiving TableSome might think we non believers are a shallow, misguided, ungrateful lot. Nothing could be farther from the truth. While we may not practice a ritualized, much commercialized form of giving thanks to a deity, we too can deeply appreciate, even be humbled by, what we have.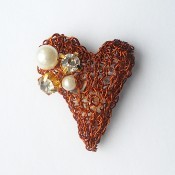 Knitted 3D Wire HeartYou don't need expensive materials and special tools to make beautiful jewelry. To make this original heart, you only need wire from an old transformer and knitting needles. Knitted wire jewelries look really amazing. This heart will look great as a pendant. You can add a brooch pin and you will have a beautiful brooch.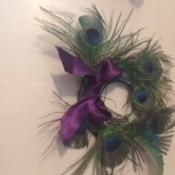 Peacock Feather WreathWhile vacationing in Nevada, we stayed at a bed and breakfast that had a lot of peacocks wandering the grounds. I had a lot of fun picking up their feathers. When I got home, I decided to make a wreath with them.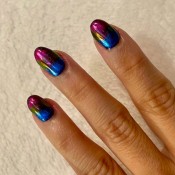 DIY Oil Slick NailsOil slick nails are super cute, but the price you pay to get them done at the salon is insane. You can do them yourself at home for a mere fraction of the price. Plus, you get enough chrome powder to do them many, many times over.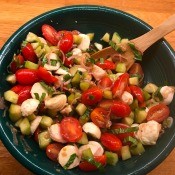 Caprese Salad with CucumbersCaprese salad is one of my favorite summertime dishes but it can be a refreshing side for fall or winter dinner. I marinated cucumbers to give it some more crunch and substance. It was well received when I brought it to a pasta dinner recently.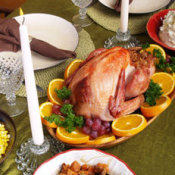 Thanksgiving RecipesEven if it is not your first time preparing a Thanksgiving meal, you may be looking for new or traditional recipes. This page contains Thanksgiving recipes.


Recent
Questions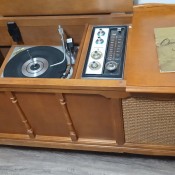 Information on Zenith Cabinet Phonograph?Zenith Cabinet Phonograph model x924. Where can I find info on the year made and where to get parts, maybe a repair manual. Having trouble even finding what year it was made.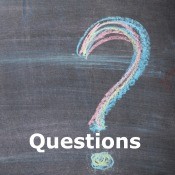 Stuck Drawer?Anyone know how we can unjam a drawer? We've moved and had to wipe down some furniture with some bleach water due to allergies and we left it outside to air dry. We cannot get this drawer out? Others are fine just one is not!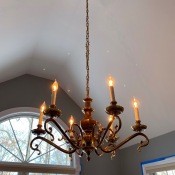 Value of Brass Chandelier?My family recently moved to a house that was built in 2000. This chandelier was left behind and I have been trying to sell it. However, I do not know where to begin. I have no clue how much this could be worth. I have been researching but haven't had much luck - I haven't found any helpful information. I believe it is brass. If you have any tips or recommendations please help! Thanks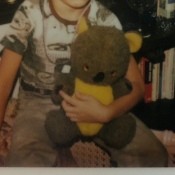 Finding A Vintage Stuffed Toy?Where can I find this particular stuffed animal. It's vintage and I don't know about it except that it was sentimental to my brother and he lost it as a kid. I'm trying to get him another one.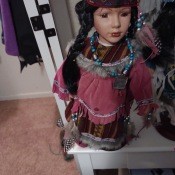 Value of Native American Doll?Can you please tell me if any of the native dolls are of any value?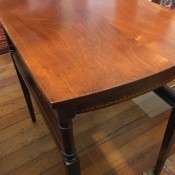 Information on Mersman End Table?I have a Mersman 7152 end table with glass shelf. Its not oak and is mahogany in color. Ive had it so long I dont know where it came from. Its possible my father refinished it but he is gone and I cannot ask.


Browse
Published by ThriftyFun.
© 1997-2021 by Cumuli, Inc. All Rights Reserved.
https://www.thriftyfun.com/